/FEATURED
Researchers at the University of Central Florida have developed an eco-friendly "plasmonic paint", which incorporates tiny mirror-like flakes of aluminum that reflect ambient white light in bright colors, according to New Atlas. Because of these tiny flakes, the paint requires less to coat a surface than conventional paint, absorbs very little heat, and is considered the lightest paint in the world. Bonus: The paint is also capable of producing brilliant colors indefinitely. It is currently more expensive to make but is hoped to become cost-effective once the technology is scaled up to commercial production levels.
/MEDIA
Let's face it: We've all been at family dinner with the one uncle who just has to chime in with their less-than-savory opinions, conspiracy theories, and problematic viewpoints without an ounce of research or tact. And we've all been in that position where we wish we could say something to totally shut them up but we're so busy, we haven't had time to catch up on world events! What if we told you the solution only takes a few minutes every morning?
/STORIES
Looks like Florida Man's got a little money now! A Florida-based startup, Lonestar Data Holdings, is working on an experimental data center on the moon, reports The Byte. With $5 million in funding secured, Lonestar will launch a small, 16 TB capacity data center aboard a SpaceX Falcon 9 rocket as part of the upcoming IM‑2 mission from NASA contractor Intuitive Machines.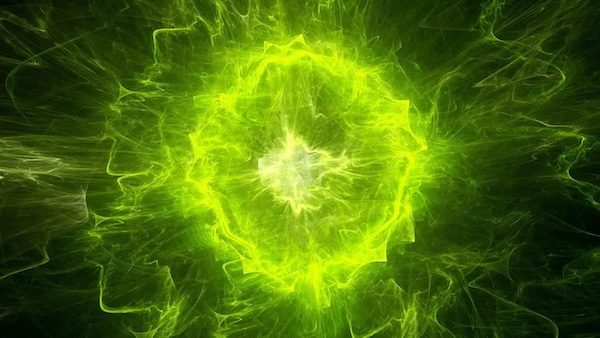 You know how sometimes when things are exciting, the mood (or air) feels "electric?" Well, this gives that phrase new meaning! SciTechDaily reports Australian researchers have discovered an enzyme, Huc, that can turn hydrogen from the air into an electrical current. Huc is sourced from a bacterium found in soil and is capable of consuming hydrogen below atmospheric levels. This discovery paves the way for devices that can generate energy from thin air.
There are a lot of ways to keep in the know about how companies and others are advancing tech and more — there are newsletters like this one, articles you can read, even an old-fashioned newspaper or magazine. Want to know a truly innovative way to stay ahead of the curve when it comes to new innovations?
Meta is planning to launch a decentralized social media app, much like Mastodon, to compete with Twitter's "digital town square" and boost user growth, especially since TikTok has really taken a chunk out of Instagram and Facebook, according to Reuters. The new app will allow creators and public figures to share timely updates about their interests, much like Twitter but without all the Elon‑ness of the platform.
/CAPTIVATING
Interested in having your Instagram account featured in The Futurist?
/CURIOUS
//QUESTION OF THE DAY
HOW DO YOU THINK THE U.S. WILL TREAT ALIENS?
To be fair, it could really go either way…
//FROM YESTERDAY
WHAT'S YOUR FAVORITE VIDEO GAME?
Here are a few of our favorite answers:
Δ "Final Fantasy III (or VI to fellow FF nerds) has the best story of any game ever. Yes, even better than VII." — Bold, but we also kind of agree.
Δ "Metroid." — How they haven't made a Metroid movie yet is wild. Who would you cast as Samus? Our pick: Janelle Monae.
Δ "[Too many to pick but] we can all agree that the WORST game ever made was E.T.!" — Ha! Yes, it's definitely up there.
Advertise | Talk to Us | Shop | Unsubscribe